our company
Established in 1996, Trifoil is one of the leading companies in Oman reputed for providing excellent business solutions, aiming to increase end use revenue, enhance satisfaction, and provide a real competitive edge for its customers.
Within two decades, customers all over the GCC, rely on us for our telecommunications and advanced technologies know-how. Teamed up with many reputed international brands around the globe, we put our words into action with operational excellence, openness to the wider world and responsiveness to new trends and developments, both in short and long haul. Trifoil is exotic with its own consultancy that guides you to meet the dynamic needs of shifting societal and market trends through our highly dedicated and proficient engineers. In short, whatever the need we will be able to provide the right solution.
ABOUT US
WHO WE ARE
We, Trifoil, dedicated itself to changing, adapting and evolving in line with emerging technologies. With higher and higher levels of expertise, technical know how and exceptional customer service, our clients have come to consider Trifoil as a partner and not a supplier. We have imparted our services to various sectors like Telecommunications, Security & Surveillance, Law Enforcement, network services, IT to name some.
In the long run, we aim to be the primary supplier and high value partner in all respects developed and backed locally allowing companies to achieve their respective organizational objectives and visions. We would like to go forward in good terms of understanding the business requirement & offering technological solutions, implementing the required capabilities, consistently able to deliver and willing to go that extra mile of commitment.
Keeping the long run vision in mind, we intend to become a premier communication solutions provider and IT system integrators. It is our mission to offer value for our customers, suppliers, employees, and shareholders through solutions that are appropriate, advanced and ingenious.Through our endeavors, we enable our customers to achieve respective business objectives while creating a bond of trust and long-lasting relationship.
Trifoil have made imprints in offering wide spectrum of products from internationally renowned manufacturers as well as comprehensive range of advanced services/solutions catering to:

Network infrastructure including data, voice, video and security systems
Fiber Cabling & Fiber Links Works
Outside Plant Works
FTTH Works
Advanced Security & Surveillance System, SMATV installation & Commissioning & Video Door Entry Systems
ANPR Cameras Supply Installation & Commissioning
EPABX Supply Installation & Commissioning
Access Control System
Modular Inverters
UPS Supply & Installation
Servers and storage devices comprising dynamic, converged, or virtualized environments
Data center works & operations
A computing infrastructure with telecommunications backbone
Industrial weighing solutions including weighbridges & WIM systems
Traffic Management Solutions
Red light & Speed Safety Enforcement System
Supply of Traffic Poles and Lighting Poles & Fixtures
Satellite Communication Solutions & Airtime Services
Encryption Technology Solutions
Developing Satellite Systems
Designing and manufacturing ground based observation systems of high technology for meteorology, air quality and climate study & data
Design, manufacture, install atmosphere technology solutions, suitable for a variety of purposes(scientific studies of the atmosphere - dust trackers - volcanic ash detection)
Jamming Solutions
Wireless Signal Blocking in restricted areas
Audio Visual solutions with CWE (collaborative working environment)
Aerial Photography & Mapping Solutions
Eco friendly Products
Parking Management System
Nurse Call System (IP Based) & PA systems
Industrial Communication Systems
Sincerity and honesty :
We put great stress on these personal traits in our employees, as it forms the foundation of our business ethics.

Effective Resources :
We have the right people for the right job. Ours is a rewarding environment wherein our employees can flourish through their performance. Our working ambience encourages employees to be dynamic, innovative and develop to their fullest potential.

Reliability :
As we take full accountability of our assignments, we always aim at delivering solutions that are of the highest quality.

Gratifying Association :
We value in creating businesses that are based on long term relationships based on trust and values. For us, business is not just an event but an association.
Trifoil has successfully completed many projects. Some of the major projects are listed here:


Passive Infrastructure Works at Mussana Airbase , Shafaq Club (Ministry of Defense),SBG Plaza, Haima Hospital, Oman Electricity Transmission Company, Majan Electricity Sohar, Salalah Water Line (105 Kms).
Structured Cabling Works For Salalah Airport (with Fibre) and at Sohar (MEDC).
Telephone & FTTH Cabling Works At Barka.
Data Centre and Passive Infrastructure Works for Muscat Pharmacy.
Security and Access Control Systems for various commercial and residential buildings.
Site Survey, Acquisition & Cell Site Roll Out for Oman Mobile, Ericsson (Nawras GSM Expansion Phase).
Telephone, FTTH & CCTV Works for commercial And residential Towers at Barka. Solutions for enhancing Nawras GSM Network Coverage at various locations in Oman.
Supply & Erection of Telecom Towers at Royal Armed Forces Oman, Muscat International Airport & MOD Salalah.
Supply and installation of Secure Communication & Encryption equipments to the Government of Oman.
Supply, Installation & Commissioning Of Red light Speed Safety Enforcement System To Royal Oman Police.
Supply and Installation of Broadband Global Area Network(BGAN) Satellite for various Organizations.
Supply of Hot Dip Galvanized Traffic Light Poles approved by Muscat Municipality.
Duqum Township SMATV .
ANPR Cameras supply and installation at Jindal Shadeed Factory – Sohar Free Zone.
Supply of Mobile Speed Enforcement System to Royal Oman Police.
Supply, installation & commissioning of Jamming systems to Royal Oman Police
ceo message
While ushering you to Trifoil's official website, we present to you not only the reflection of our company's culture but also the manifestation of the relentless efforts put forth by its founders who ensured and encouraged our continuous growth and success.

The inner core of our success lies in our endeavours to fulfil our mission of customer satisfaction by sourcing unique,tailor made and value added products which fits exactly to the customer requirements.Thanks to our principals and suppliers who provide unconditional support through precise custom made solutions and persistent after sales services. Recall our humble beginnings two decades ago in 1996 and I am proud to lead a team who has enabled us to climb the corporate ladder to the position we hold today. Our corporate culture portrays and emphasizes its quick adaptability to customer needs and requirements providing them with innovative solutions embracing the latest technology without any compromise in the quality.
Our customers are the most important asset for us and we have blended our passion, efforts and expertise to work proactively with customers in order to meet their expectations thereby creating and maintaining long term cooperation.

Usama Amor Al Shukaili
CEO
SERVICES
WHAT WE LOVE TO DO
solutions
WHAT WE HAVE DONE SO FAR
INDUSTRIES
Trifoil LLC part of Trifoil group of companies is incorporated since 1996 in the Sultanate of Oman with the headquarters in Muscat and has emerged as one of the leading suppliers for the telecommunications products and service providers.
Telecom Sector
We have partnered with top system integrators and equipment producers in the telecommunication industry to provide a wide range of carrier grade goods and solutions to leading as well as new telecom operators. We provide products required for core network to customer support. We have   a    wide experience in design and implementation of telecom networks and thoroughly explains the usage of different products to our clients so that they can serve their customers efficiently. As we work with various equipment vendors, it helps us to     offer the telecommunication operators an impartial product perspective for each solution.
it & technology
With the growth in companies and industries becoming far more diverse than it was ever before, information technology is playing a key role behind the success of any business. In fact, in the coming years, IT services and solutions can be expected to work as a backbone of all successful organizations.

Government, Financials and others
We have extensive knowledge and years of experience in these industries. We provide customized, cost effective solutions to meet clients' varied requirements and business goals.

Gas and Oil, Energy
We have a vast experience in IT and communication solutions' design and implementation processes and have worked with several companies operating in energy/oil/ gas industry. We provide products and solutions ideally developed to withstand the harsh conditions of this industry. Our expert workforce can design, integrate and install an array of communication items required for proper management of oil & gas industry.

UTILITIES
We are well aware of the critical nature of the water, electricity and other utilities industry. Thus, we develop strong and secure IT and communication solutions which meet the strict requirements of this industry perfectly. We are capable of providing solutions with the help of products which are ideal for use in substation environments and can easily endure high temperature conditions.
OUR CLIENTS
We have the privilege of working with some of the most prominent companies in the Sultanate of Oman. Trifoil is engaged by their clients in a number of ways-we help them by providing perfect solution. We consider our clients as partners and work with them collaboratively to achieve results, they can measure.
Government Sector
MINISTRY OF DEFENCE
MINISTRY OF INFORMATION
MINISTRY OF NATIONAL ECONOMY
SECURITY SERVICES
ITA
TRA
MINISTRY OF AGRICULTURE AND FISHERIES
ROYAL COURT AFFAIRS
DIWAN OF ROYAL AFFAIRS
ROYAL FLIGHT
MINISTRY OF OIL AND GAS
MINISTRY OF HOUSING
MINISTRY OF HEALTH
MINISTRY OF REGIONAL MUNICIPALITIES
MINISTRY OF JUSTICES
MINISTRY OF AWQAF
CORPORATE SECTOR
OMANTEL/OOREDOO
BAHWAN PROJECTS
OHI TELECOMMUNICATIONS
WALEED COMMUNICATIONS
MOTOROLA & ERICSSON
GALFAR CONSTRUCTIONS
STRABAG
AL ANSARI TRADING & CONTRACTING
L&T OMAN
OMAN AIR
BEC ENGINEERING COMPANY
AGNICE INTERNATIONAL
UNIQUE CONTRACTING
UNITED INTERNATIONAL ENGINEERING
MODERN NETWORK ENTERPRISES
Personalized Support
To ensure quick and effective resolution, Trifoil will assign a team to support you. It is their responsibility to understand and be familiar with your operating environment.
Spare parts
Trifoil ensures the availability of spare parts for all items covered under our support agreement. The common stand-by equipment will be stored with us for immediate installation. Otherwise, Trifoil would arrange the required spare parts at  the earliest by the nearest distributor.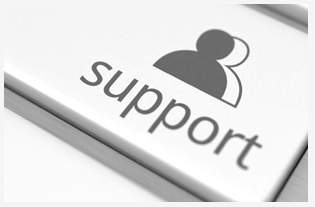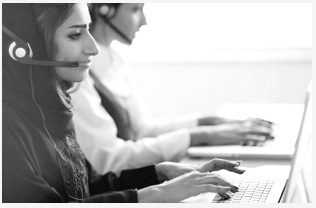 Contact Us
Where you can find us
P.O.Box: 365, Postal Code 118, Hormuz Building (IInd Floor),Ruwi, Muscat - Sultanate of Oman